Know where you can leverage BrandNifty's Customer Engagement Platform.
Boost Sales, Entertain & Engage your Customers
01
Delight your Customers by greeting and welcoming them on special occasions, Grow your Social Presence, Switch to Digital Menu and lots more with just one click & in few seconds.
Get a Digital Directory & Earn from Advertisements
02
Eliminate Static Directory and Get all new Digital Directory for Buildings and Complexes. Also, get the opportunity to earn from the advertisements without removing directory.
Showcase your Products and attract your customers
03
Show your Products to your customers passing by or walking into your store. Showcasing your products improves your customer buying behavior that results in good sales.
Love Greeting your Customers in your Cafe?
Boost your Cafe Sales
Greet your customers on special occasions like Birthday's & Anniversaries. Plan a Campaign to increase your Organic reach on Social Media Platforms.

Go Paperless by using the tools like POS Offers, Events, Recommendations & Reviews.

Showcase your Social Media Feeds on the Screens to help your customer follow you on social media.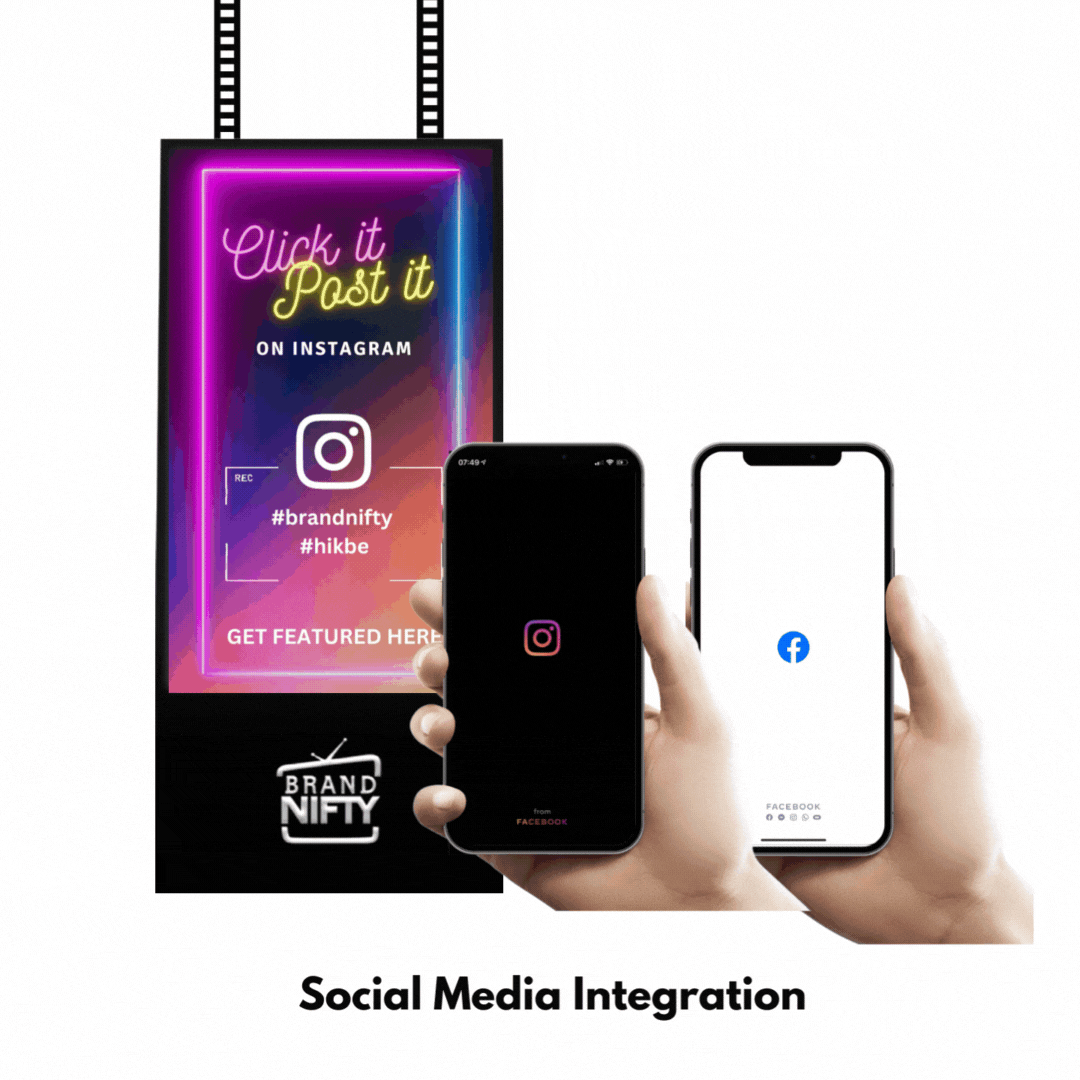 Adopt a Digital Directory
Eliminate Static Building Directory
Equip your newly constructed building with Digital Directory and Eliminate the Static Building Directory. Create a new network for business owners to advertise on displays without removing directory.
Worried about Sales in your Retail Store ?
Showcase What's New
Attract your customers by showcasing new arrivals, Offers information, Upcoming Sale etc. Improve customer buying behavior by getting the real-time analytics of your ad and dwell time. Engage your customers to show off newly opened stores and upcoming avenues.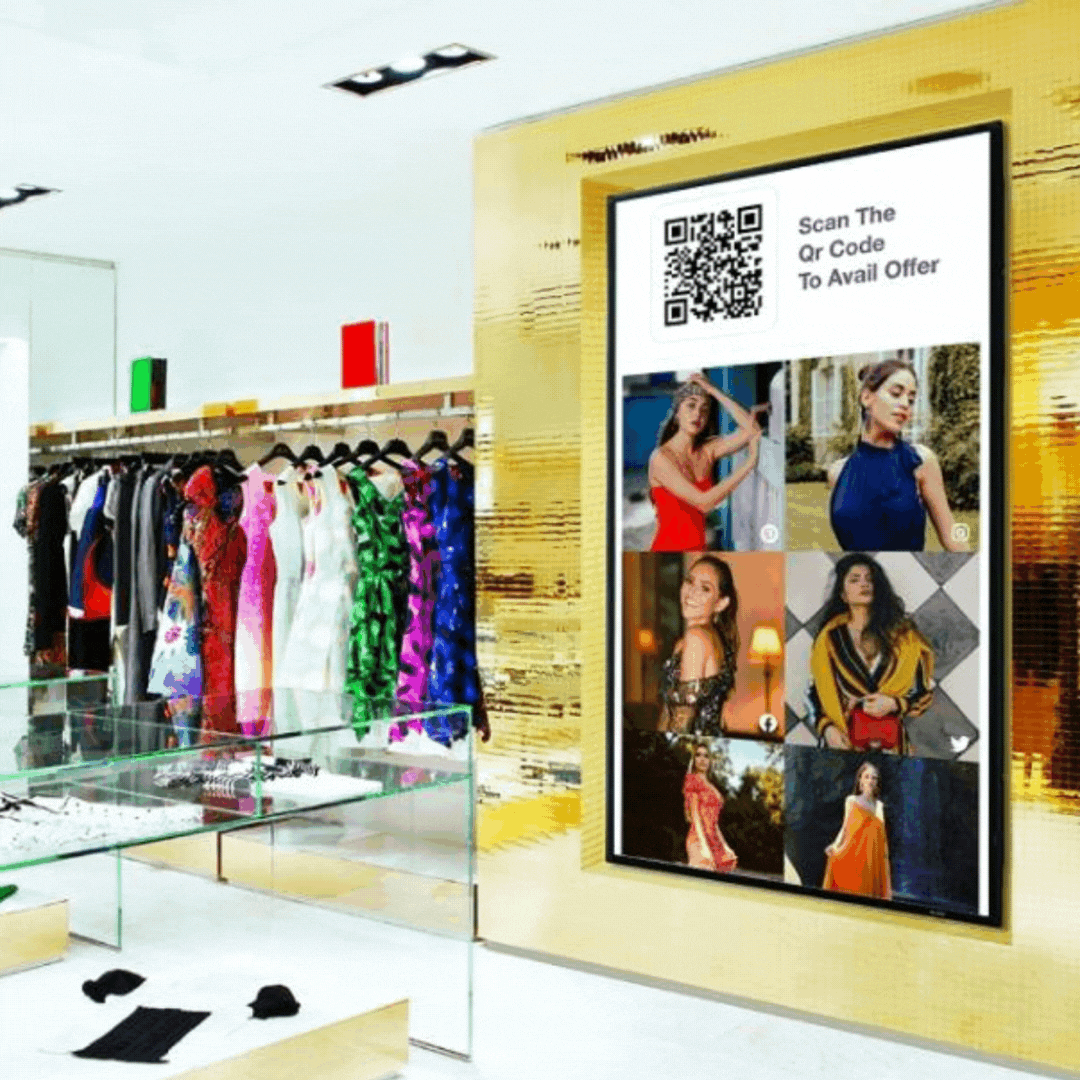 Know How our Customers are Leveraging BrandNifty
Testimonials
The Instagram Feature Option & POS (Kiosk) is a good option for those who want displays for advertisement as well as for Food Ordering Kiosk. Two-in-One Option is brilliant.
Testimonials
Awesome Concept with ultimate customer engagement features. Easy to use, design and schedule campaigns.