Know where you can leverage BrandNifty's Customer Engagement Platform.
Boost Sales, Entertain & Engage your Customers
01
Delight your Customers by greeting and welcoming them on special occasions, Grow your Social Presence, Switch to Digital Menu and lots more with just one click & in few seconds.
Get a Digital Directory & Earn from Advertisements
02
Eliminate Static Directory and Get all new Digital Directory for Buildings and Complexes. Also, get the opportunity to earn from the advertisements without removing directory.
Showcase your Products and attract your customers
03
Show your Products to your customers passing by or walking into your store. Showcasing your products improves your customer buying behavior that results in good sales.
Bringing campaigns to life through affordable, scalable & interactive digital advertising solutions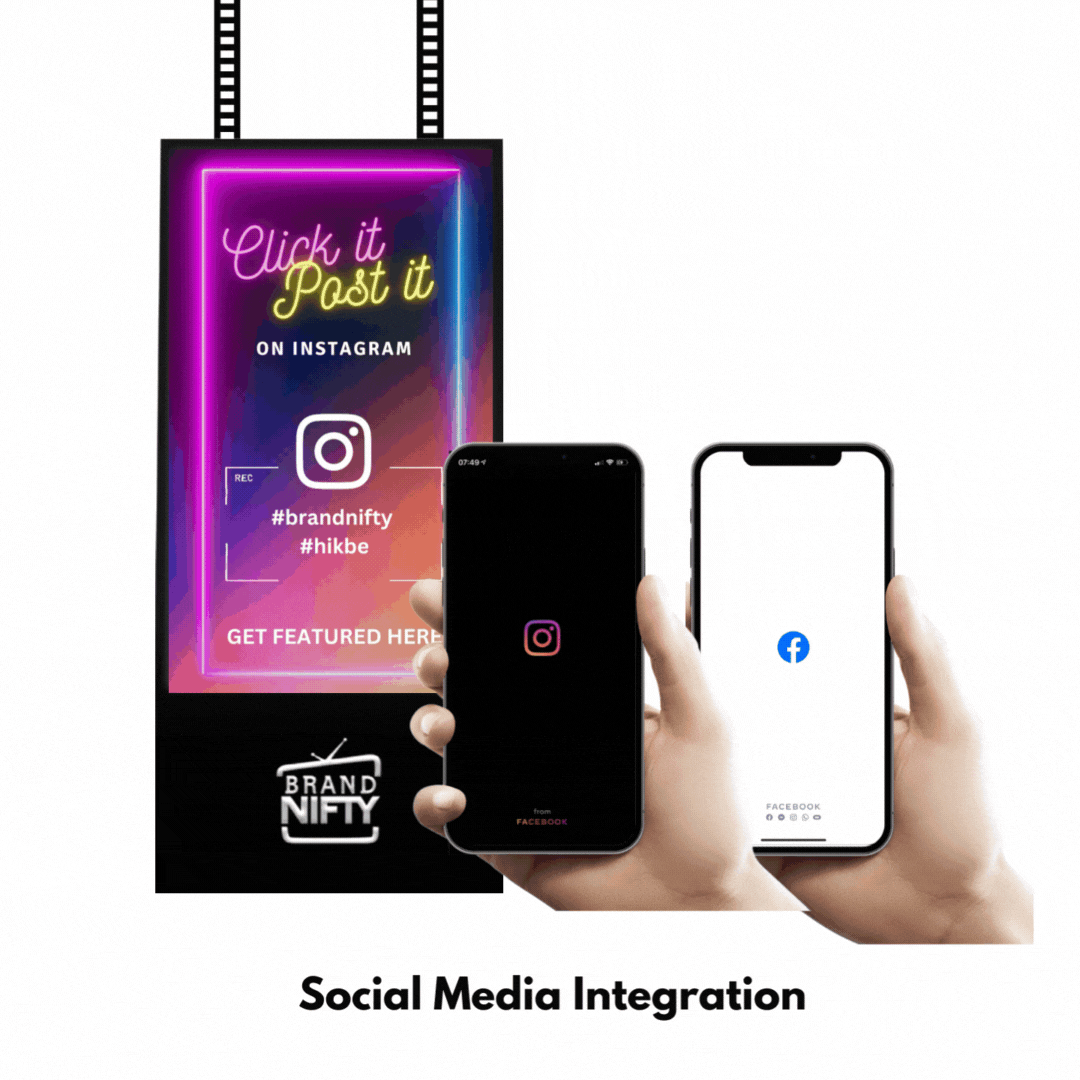 Adopt a Digital Directory
Innovative approaches for brands
Our creative services team, which has over years of expertise, consists of strategic and creative geniuses that guarantee and produce innovative, effective, and accountable brand communication. The team is dedicated to continuously extending the frontiers of digital advertising and to provide experience in addressing business problems with logical acumen and the realisation of creative concepts.
Worried about Sales in your Retail Store ?
Relevant & Contextual Ads
Team has the knowledge and skills necessary to produce powerful advertising that effectively communicate your brand's message to target audiences. Our team takes into account the best creative placement since contextual importance is crucial for a campaign in order to optimise return with the best and most distinctive advantages of every medium.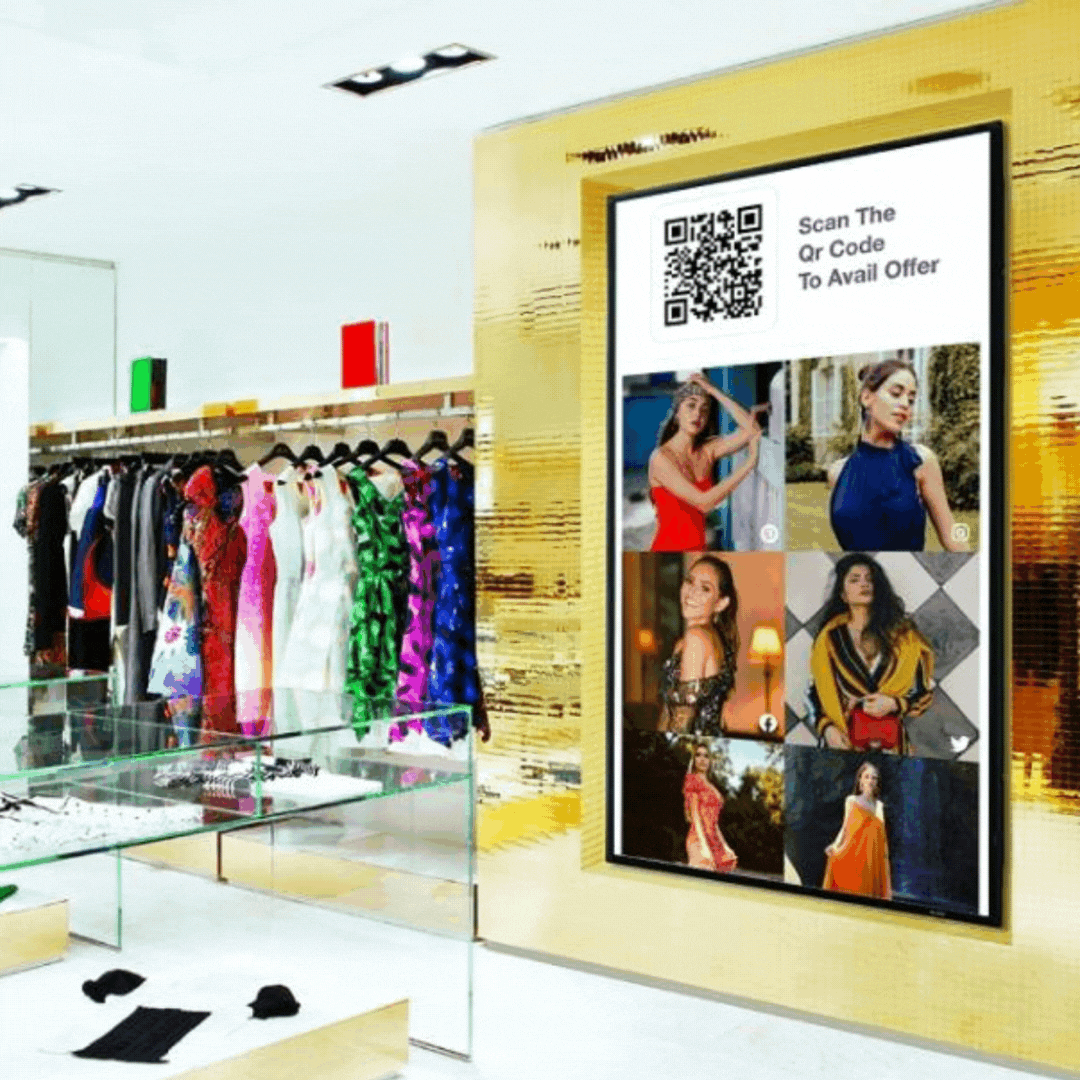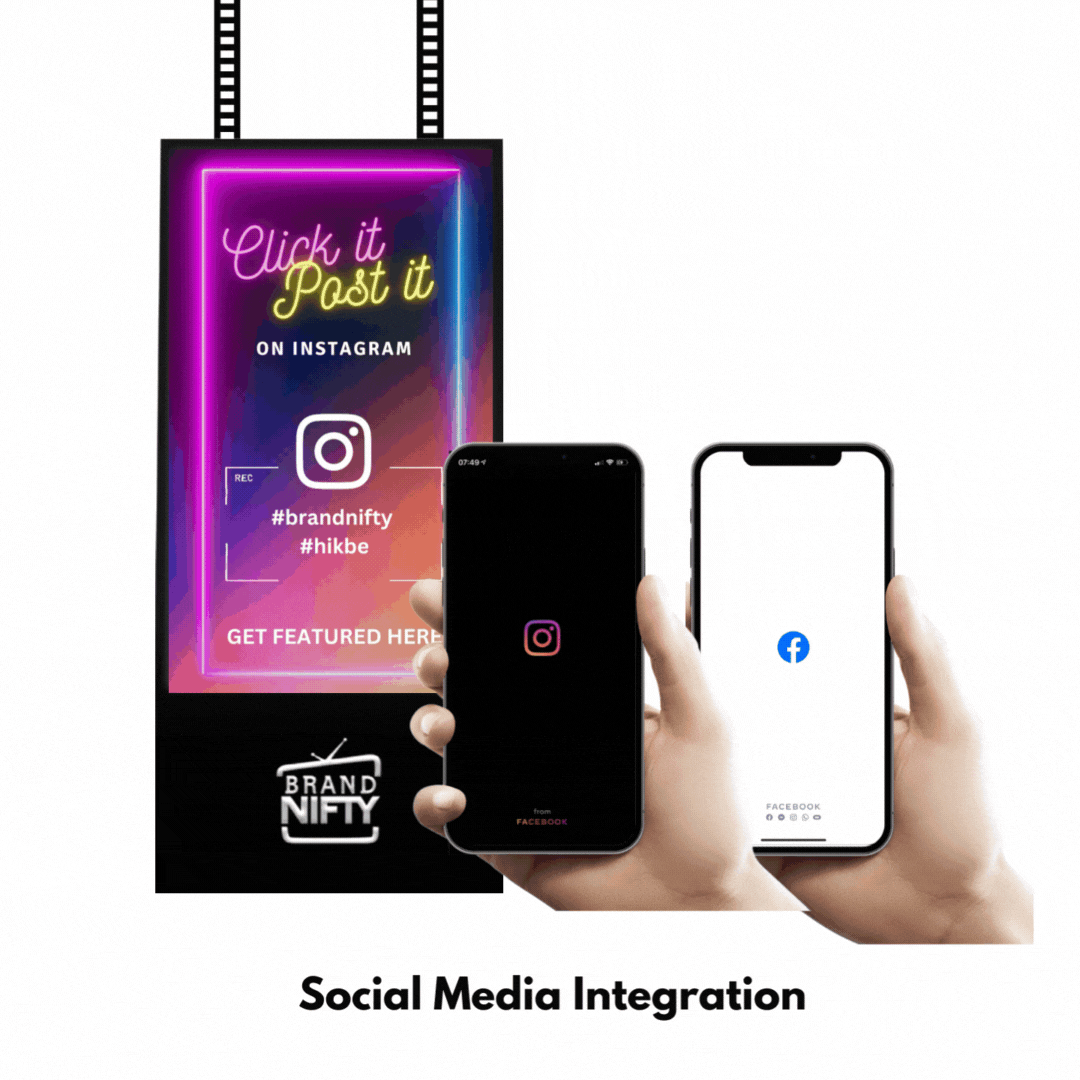 Engaging and Innovative Experience throughout :
Our creative team creates distinctive campaigns that effectively communicate a brand while always complying with digital retail advertising norms and audience expectations.
Technological Innovation
Our unmatched digital network supported by data feeds increases the effect of messaging.To make the most of Digital Advertising, our digital professionals can make your ideas come to life and create engaging tales. Team is capable of producing shareable, dynamic, scalable, and engaging digital commercials. No of the size or breadth of your business, we can help you reach and engage your audience with anything from Ideation to Visual Experiences.
Know How our Customers are Leveraging BrandNifty
Engage your In-Cafe Customers with a Single Click
No to Marketing Printing Materials! Just Go Digital
Kosk Mode for any purpose, be it Food Ordering, E-Governance, Digital Way Finding Kiosk
Grow Your Social Media Presence & Get Organic Reach
Monitize your In-Store Audiences
Boost your Sales and Focus on What's Selling Best
Design your Menu in Minutes, Contactless OR Menu
Display Greetings on Request (B'day, Anniversary)
Testimonials
The Instagram Feature Option & POS (Kiosk) is a good option for those who want displays for advertisement as well as for Food Ordering Kiosk. Two-in-One Option is brilliant.
Testimonials
Awesome Concept with ultimate customer engagement features. Easy to use, design and schedule campaigns.